Activity: Run
Date: 03/08/08 07:17 AM
Distance: 14.25 miles
Time: 2:18:18
Speed: 6.2 mph
Pace: 9' 42 min/mile
Calories: 1353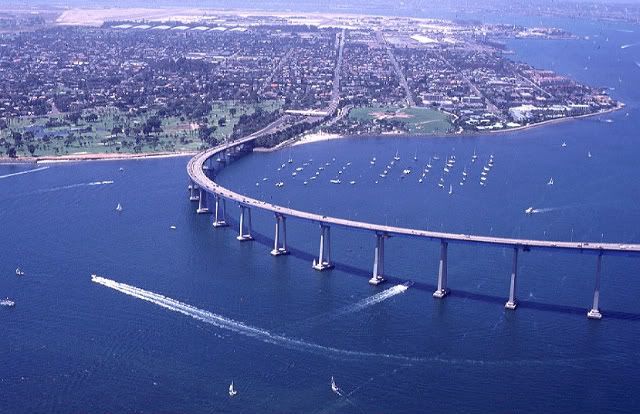 Today's run with the track club started in Coronado at Tidelands Park ~ pictured above, just right of the bridge ~ went past the Silver Strand State Beach, towards Imperial Beach (but not quite all the way there) and back. I was feeling quite happy with my run today because I beat my half marathon time by 5 minutes, and still beat my Nike Women's half marathon time in San Francisco (2:19) and put in an extra mile to boot.
The new running shoes are keepers. No screaming ankle issues.
Yesterday's song:
One Of Us - Joan Osborne -
Work(s)In Progress
Peace