It has been ridiculously hot here in Southern California. Saturday we had record breaking heat, and in my neighborhood it was around 114 degrees. The dog was panting excessively and this worried my husband... "What's wrong with the dog?" "She looks like she's having breathing problems!!!" I reminded him that she's hot, and she's a dog, and dogs do that (pant) when they're hot because they don't sweat like humans do. The dog did have plenty of water and planted herself in front of the air conditioner. She's fine.
We also had a birthday party for our grandson that same day, so we spent the first half in the house right near the little wall air conditioner, once it cooled down to about 95 degrees, we went outiside in the shade... Plenty of cold beverages were consumed and a good time was had by all... Oh, and our grandson now has a huge colletion of Matchbox and Hotwheels cars. He's besides himself with all those cars.
Saturday was also chalked up to a free day, but it didn't really have any bearing on my progress or lack thereof. I didn't eat all that poorly, I did make a veggie tray, but my main "freebies" were Smirnoff Twisted V cooler type drinks and cake. No real workout on Saturday but all of the prep before the height of the heat made it feel like I had worked out.
I never made it to Comic-Con. It was just too hot and my Jack Sparrow buddy didn't feel like wearing all of his garb in the heat. It's just as well.
Sunday was clean up and recouping. We did trek out to Home Depot for an over the range microwave oven/exhaust fan unit for the "new" old house.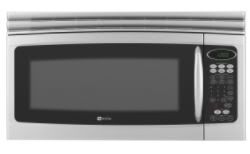 Today it is much cooler, thank goodness! I will be back on my Bowflex cranking out leg curls and leg extensions, once I move all the stuff that DS threw on top of it prior to the party.
That's it. Nothing too exciting but it's Monday.
Peace