Activity: Run
Date: 04/07/08 09:58 AM
Distance: 3.20 miles
Time: 0:35:51
Speed: 5.3 mph
Pace: 11' 13 min/mile
Calories: 307

Today was definitely a recovery run. I ran in the neighborhood, which includesd some hills. I purposely went out slow, but in all honesty, I would have been in trouble if I went faster, even though I wasn't going that fast to begin with. I'm feeling that deep arthritic knee twinge I'm too familiar with, but this is not a twinge I can ignore. I really need to pay attention to getting in those high rep, low weight leg extension and leg curl exercises on my non running days and STICK WITH IT. Now that my work schedule isn't so weird will be easier to fit in all the necessary workouts and be in a pain free state of ready for the marathon on June 1.
Other stuff...
I scored a Far Out
100% on the
Was there ever any doubt???
Finally...
Today my husband is 50! Happy Birthday Michael!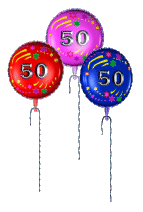 Yesterday's Song:
Stones - Neil Diamond
PEACE