I stole this one from
Barbie2be
:
Running IS my super power. What's yours?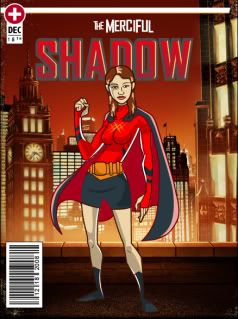 More powerful than a five year old.
Able to run faster than the speed of molasses.
Leaps over sidewalk cracks in a single bound...
It's a bird!
It's a plane!
It's the Merciful Shadow!
(AKA Eyeballrene)
Be your own hero.
The Hero Factory
PS:
If I had Photoshop I would have put a hydration belt around my waist, a running cap on my head, and a dumbbell or iPod in my clenched fist.

Yesterday's song:
One More Day - Diamond Rio -
Katiefeldmom
PEACE