RU
B switched up some of my regular workout, and since my left hip is still a little sore, he's easing me back into my regular workout. I still did the squat and lunge matrix with weights but not as many reps and slightly less weight. He also threw in a version of burpees that I was able to deal with.
Last night I met up with the track club at Balboa Park. We're having some humid weather right now. It's not quite Florida humid, but humid enough to start sweating profusely once out of the confines of my air conditioned car. We ran on the back trails again, which I really didn't think we were going to, which is going up and down steep hills, THEN run down and back up 6th Ave to our starting point. 6th Ave is a long, gradual hill. We did this course twice The entire course (done twice) is probably about 6 miles. It was one heck of a workout, and it even beat up the most experienced runners there. I had a bout of asthma during the second time around on the back trails. I had no choice but to walk. The people I was running with were kind enough to wait for me. (It's one of those areas where you don't want to be alone.) I skipped the last go round down and back up 6th Ave. I was toast and rested a bit. If that wasn't enough, I did strides (with most of the group) on the large grassy area at the park, and did an abs workout. Justin (who I've worked out with at RU a few times) attended the workout and even he said it was tough. Several people opted out of the several sets of strides. Like last week's workout, I was pretty gross when I was done, between the sweat and dirt from the trails. My once nice, very white shoes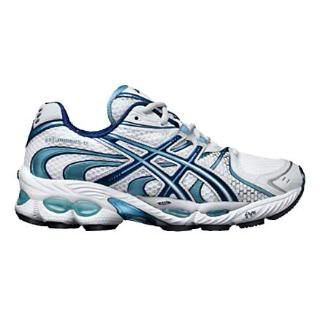 are now a pretty good shade of light dirt brown.
I'm kind of disappointed because my GPS stopped working sometimes during the first loop around the back trails. I think I put in about 4 miles.
I was thinking that after such a tough run/workout, I'd be able to get some decent sleep. I was wrong. I'm pretty sure I got in enough electrolytes and liquids yesterday, but as I was getting comfy and dozing off to sleep, both of my legs cramped up something awful. I can't remember the last time something like that happened... maybe when I was pregnant with my daughter 26 years ago? Once I got out of bed I had to do calf stretches. I can understand one leg, one calf, but both? I had to get up several times during the night just to stretch. This morning I had bananas for breakfast, along with a calcium & magnesium tablet, and plenty of liquids...
Nutrition is very much back on track. I had some water weight gain from our little respite last week, and that's already gone. I'm working on getting in as much real food as possible, especially when it comes to the protein. I also need more veggies in my regimen so I'm going to make a big pot of the vegetarian
sweet potato minestrone
today. It keeps well and is actually good once it's cold. No need to reheat.
Saturday's song:
It's Five O'Clock Somewhere - Alan Jackson, Jimmy Buffett -
AKA Alice
PEACE