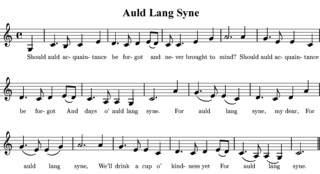 As I bid adieu to 2007, I have a little time left to reflect on the year's mussings...
I actually completed a goal. Not that I hadn't before, but was satisfaction in finishing a year's long physical goal. I completed one run event per month, but I exceeded that goal. On the surface one run event per month is tangible, but I had never done that before. The run events included a marathon, four half marathons, several 5ks, an 8 miler, and a 15K. I've exceeded my goal and did a total of 14 run events.
In my quest to complete the run goal, I met many runners, bloggers, and runners who blog. I've met runners at run events who I happen to see every time. We eventually get to talking and always chat after a run event is over. It's nice to see a familiar face. Then there's the internet... Other people would always question my meeting people from the internet. "Is it safe?" "What if they're raving psycho-lunatics?" Meeting all these people was wonderful. I found a very warm and friendly running/workout community within the confines of the internet, and in person these people were/ARE great. I felt very fortunate to have met many in person. We all come from different places, different walks of life, and different beliefs, but the one thing we all share is the sport of running and being fit. It was nice to have conversations about running/working out and not have blank or bewildered faces look back, but a complete understanding about all the things we go through such as training regimens, nutrition, getting a Q time for Boston, our PRs, and tapering. I also was fortunate to get to know a few bloggers who don't run, but who I find intriguing and share the common thread of stuff that happens in every day life. I hope to get to know more of these bloggers in person some day.
My house is definetly a work in progress. The landscaping suffered a bit this past year, but I'm hoping to get it looking more like WOW instead of ick. We did finish off the garage space and turned it into our temporary bedroom. Next on the list, and not by choice, is the plumbing and heating. I wish we were at the point of remodeling the entire house and property, but that won't happen for a few years, if at all. I do love this house, though, even with all the things that need fixing. I feel fortunate to be here.
Family. Sure, there were some bumps in the road along the way, but we all still like each other, most of the time.
My husband and I celebrated 25 years of marriage. Sometimes it's hard to believe that much time has gone by, but it has.
Sure, there's a lot more to 2007 than I listed, but I just wanted to reflect a little. Tomorrow starts a new year, full of hope and a fresh start.
Peace