Happy belated Christmas!
Life has been a whirlwind of busy here. In addition to moving, Christmas, and everyday stuff, the dog had an Addisons's crash and had to go to the vet SEVERAL days in a row. Sheesh, I wish my dog was on our medical insurance plan because it sure cost a bunch in medications, IV's and vet time.... I told hubbie NOT to get me ANYTHING for Christmas because of the vet bills. The dog is doing much better now.
Most of the house is moved and there are still boxes about. Hubbie and I had a flash back to Christmas past. We were up until 2:30 am putting a tricycle together and cleaning the part of the house where the Christmas tree is so that Christmas morning wouldn't be so chaotic. Oh, the tricycle was a hit. my grandson LOVED it because it has Lightning McQueen on it from the movie "Cars."
Since the Friday before Christmas, my eating has gone by the wayside. I was doing okay until then. I'm too chicken to weigh myself right now, and TTOTM is near too. I can still fit into my skinny jeans but if I don't stop delving into the Harry & David basket someone sent us (and it's one of the big ones) the I'll be in trouble.. Tomorrow is a new day and I need to do a long run, something over 5 miles. The trick is getting out of the front door...
Peace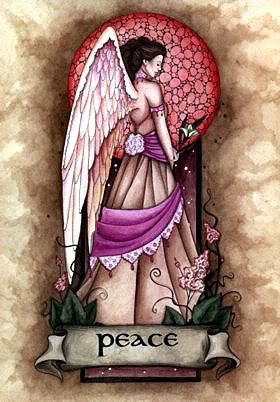 PS
Hubbie did get me some new running socks, and Adidas jacket and a biking top that we see a lot of runners wear -- It has a zipper pouch on the back. I love new workout clothes, oh, and my Hubbie, too
.